On December 21, 2020, The Ministry of Industry and Trade of Vietnam released National Technical Regulations (QCVNs) setting quality requirements on four chemicals as listed below. All these Regulations will enter into force on January 1, 2022.
National Technical Regulation QCVN 07A:2020/BCT on the Quality of Industrial Ammonia
This technical regulation stipulates technical requirements, test methods, and management rules for ammonia in aqueous solution (HS code: 28142000) (ammonia content between 10 and 35%) for industrial use that is manufactured in, imported to, traded in, or transported within Vietnam. However, highly pure ammonia and ammonia for food processing purpose is excluded from the scope of this regulation.
Technical requirements for industrial ammonia are stipulated as below:
No.

Item

Quality level

Test method

1
Content of ammonia (wt%)
10–20
20–35
– Section 3.1.2 of TCVN 2615:2008
2
Content of Iron (Fe) (%)
≤ 0.0001
≤ 0.0002
– TCVN 2618:1993

– Section 3.2.3 of ASTM E291-18

3
Content of residue after evaporation (%)
≤ 0.003
≤ 0.005
– Section 3.3.2 of TCVN 4560:1988
Before placing any regulated ammonia on the market, it is mandated to declare the conformity to this technical regulation. The declaration must be made pursuant to the Circular 36/2019/TT-BCT. In addition, a symbol mark confirming the conformity must be attached to the products, of which design is set as below by Circular 28/2012/TT-BKHCN.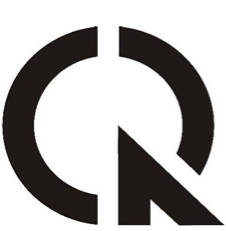 In addition, the regulated products must be labeled according to the Decree 43/2017/ND-CP on Goods Labeling and be transported according to the Decree 42/2020/ND-CP on Transportation of Dangerous Goods on Roads or Inland Waterways.