Enviliance is an environmental regulatory information service developed by EnviX, a Tokyo-based research and consulting company specializing in environmental regulations. The geographical focus is on Asian countries and regions.
Order form
About us
Contact us
---
Index:
---
In recent years, Asian countries and regions have established and implemented a variety of environmental regulations against the backdrop of increasingly serious environmental problems. For example, such regulations cover the following domains:
Risk assessment of chemical substances
Control of chemicals in products (CiP)
Import of hazardous substances
Biocides
Extended producer responsibility (EPR) for e-wastes and packaging materials
Cells and batteries
Carbon tax/pricing
Ozone-depleting substances
Energy efficiency labels, minimum energy performance standards (MEPS)
Pollution control (water, air, soil)
Occupational health and safety
CSR
Though some of these regulations are internationally harmonized, namely aligned with rules in EU and the United States, many other regulations are unique to each country/region. However, the wide variety of languages used in these countries/regions makes it difficult to keep up with the latest environmental regulatory information in Asia.
With a population of over 4.5 billion, emerging Asia is an attractive market for companies all over the world. In order to facilitate business in this huge market, it is becoming increasingly important to accurately grasp the latest environmental regulations in this area and to comply with them.
Enviliance was created as a powerful tool to address this issue. We at EnviX, as an environmental consulting firm originating from Japan, have delivered a similar information service to more than 1,000 global companies in Japan and other countries. To ensure access to the latest local information and updates, we have established an international network across Asian countries including China, India, Philippines, Malaysia and Indonesia, in addition to its own local offices in Thailand and Vietnam. Backed by the EnviX's nearly 30 years of experience, Enviliance delivers truly value to the clients.
Enviliance is a strategic intelligence service providing up-to-date information on environmental regulations in Asian countries/regions in a timely and easy-to-understand manner. The outline of the service is as follows:
1. Target Countries
East Asia: China (including Taiwan and Hong Kong), Japan, South Korea
Southeast Asia: Cambodia, Indonesia, Laos, Malaysia, Myanmar, Philippines, Singapore, Thailand, Viet Nam
South Asia: Bangladesh, Bhutan, India, Nepal, Pakistan, Sri Lanka
Middle East: Saudi Arabia, UAE, etc.
2. Covered Areas
For Products
Chemical – RoHS, GHS, chemical inventory, hazardous chemicals, chemical import, dangerous goods transportation, ozone depleting substances (ODS), POPs, SDS, labeling, PFOA, mercury
Waste/Recycle – WEEE (e-waste), ELV, packaging, plastic
Product design – energy label, MEPS, green label
Others – green public procurement, electric vehicle (EV)
For example, the following products are covered:
Home appliances, cells and batteries, lighting equipment, copiers, printers, personal computers, cell phones, automobiles, motorcycles, tires, containers and packaging materials, chemicals, biocides, paints, cosmetics, plastic products, toys, wood products, textiles, stationery, furniture, etc.
For Factory
Pollution control – industrial effluent, industrial gas emission, soil and groundwater, hazardous waste, conventional waste, pollution control officer
Chemical management – PRTR, chemical storage, chemical usage, chemical exposure, SDS
Environmental management – water intake, environmental protection fee, EIA, carbon tax, carbon credit, GHG, energy management
Others – occupational safety and health, high pressure gas, LPG, underground tank, biodiversity
3. Solutions
Through Enviliance, memberships can take advantage of the following services:
Updating Information on Environmental Regulations – Up-to-date information of environmental regulations in Asian countries and regions. 40-50 articles per month.
The latest information on newly promulgated laws, regulations and policies, and related trends are provided in a summarized and timely manner.
Highlight Reports on Environmental Regulations

Commentary reports from experts in the field of environmental regulations in each country.
Fundamental information on environmental regulations (legal and regulatory frameworks) are provided by country and by domain (chemicals, waste management, energy, water, air, soil, and occupational safety and health, etc.) along with charts and figures.
Important topics with increased attention are detailed in a summarized and easy-to-understand manner.
4. Subscription
We offer three subscription plans. With any of these plans, users will have access to all the information posted on Enviliance.
| 1 USER | 2–5 USERS | 6–10 USERS |
| --- | --- | --- |
| USD 1,800 per year | USD 3,600 per year | USD 5,400 per year |
If you have more than 10 users, please contact us for a separate quote.
We offer a discount for international organizations, academic entities, NGOs and NPOs. Please contact us for details.
We always welcome opportunities for collaboration with other information service companies. Please feel free to contact us for possible partnership.
5. Recommendation Letters
From Chayawee Wangcharoenrung Ph.D.
Director of Domestic Wastewater Sub-Division, Pollution Control Department
Ministry of Natural Resources and Environment, Thailand
Dear Enviliance Website Visitors,
It's my absolute pleasure to recommend the services of Enviliance to you.
EnviX Ltd. and I have worked together since 2010, where I have helped EnviX provide information and deepen understanding of environmental regulations in Thailand. It is already more than 10 years and I have enjoyed my time working with EnviX. I earnestly hope that better understanding of regulations and requirements will lead to better compliance, and eventually to less pollution and better environmental quality. This is the main objective of our work at the Pollution Control Department, Thailand.
During the past 10 years, I have provided EnviX with the latest information in Thailand. However, I also have obtained comprehensive, updated and the latest information about regulations in many other countries through Envix, which have helped my work. When I got to know that EnviX would release their regulatory information service in English, Enviliance, to reach even more audiences across the globe, I felt very happy because this kind of service would be no longer exclusive to Japanese people.
Without a doubt, I confidently recommend Enviliance to you. Visiting this website will surely give you an advantage of understanding regulations in major economies, which will surely beneficial to your business in the global competition.
Best wishes,
Chayawee Wangcharoenrung
Director of Domestic Wastewater Sub-Division
Pollution Control Department
Ministry of Natural Resources and Environment, Thailand
From Chang Miao Ph.D.
Associate professor School of Environment, Tsinghua University, China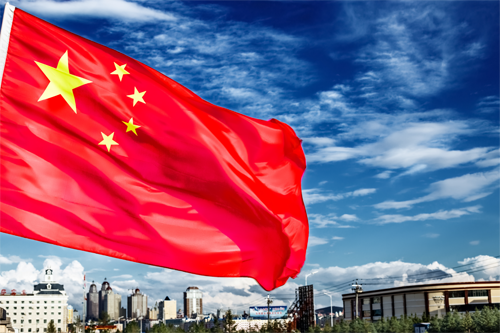 Enviliance, published and operated by EnviX, Ltd., provides accurate and timely information on the latest trends in environmental regulations in Asian countries including China. It should be of great help to international companies that are required to comply with various environmental regulations, which are frequently revised and strengthened.
Particularly, the Enviliance covers a vast amount of information on laws and regulations in China, where regulations are being increasingly tightened and expanded not only at the national level but also at the local level. Enviliance thus must be a powerful and useful tool for non-Chinese business entities that find it difficult to keep up with such changes.
The Division of Environmental Management & Policy, School of Environment, Tsinghua University, where I work, is supporting national and local governments to formulate environmental laws and regulations in China. I hope that Enviliance will play an important role in helping many companies in Asia, Europe and the United States to understand Chinese environmental laws and regulations.
I also believe that Enviliance will be a valuable tool not only for businesses, but also for academic researchers in the field of environmental policy and regulation, as it provides a single source of information on Asian countries where regulatory information is issued in a variety of languages. From the perspective of building a carbon-neutral and sustainable society in the future, academic research targeting the Asian region, which has the world's largest population, will become increasingly important. I have high expectations for Enviliance to serve as one of strong information sources for such research.
Chang Miao
Associate professor
School of Environment
Tsinghua University, China
From Mr. Hoang Van Vy
Deputy Director of Northern Environmental Protection Bureau,
Vietnam Environment Administration
I'm very glad to recommend Enviliance to you.
I have exchanged lots of information with EnviX consultant team for this several years. All of EnviX staff have high expertise and much knowledge in the field of environmental regulations of Asian countries, including ASEAN, East Asia and South Asia. So, I was very excited when I knew that EnviX developed Enviliance.
In these several years, the laws and regulations on environmental management of Vietnam have been revised in overall because environmental pollution is becoming very serious due to complicated activities of manufacturing and trading companies. Therefore, propagation and updating of environmental regulations to organizations, enterprises and community play a really important role.
From what I've seen, Enviliance is an easy-to-understand guide to the complexities of Asian environmental regulations and compactly conveys the key points. The website will bring to you promptly updated information of regulations and policies on environment and related fields, in many developing countries in Asia region. It will beneficial to your globally business expansion. Once again, I highly recommend Enviliance to you.
Best regards,
Hoang Van Vy
Deputy Director of Northern Environmental Protection Bureau
Vietnam Environment Administration
Ministry of Natural Resources and Environment, Vietnam